Lots of taste and zero carbohydrates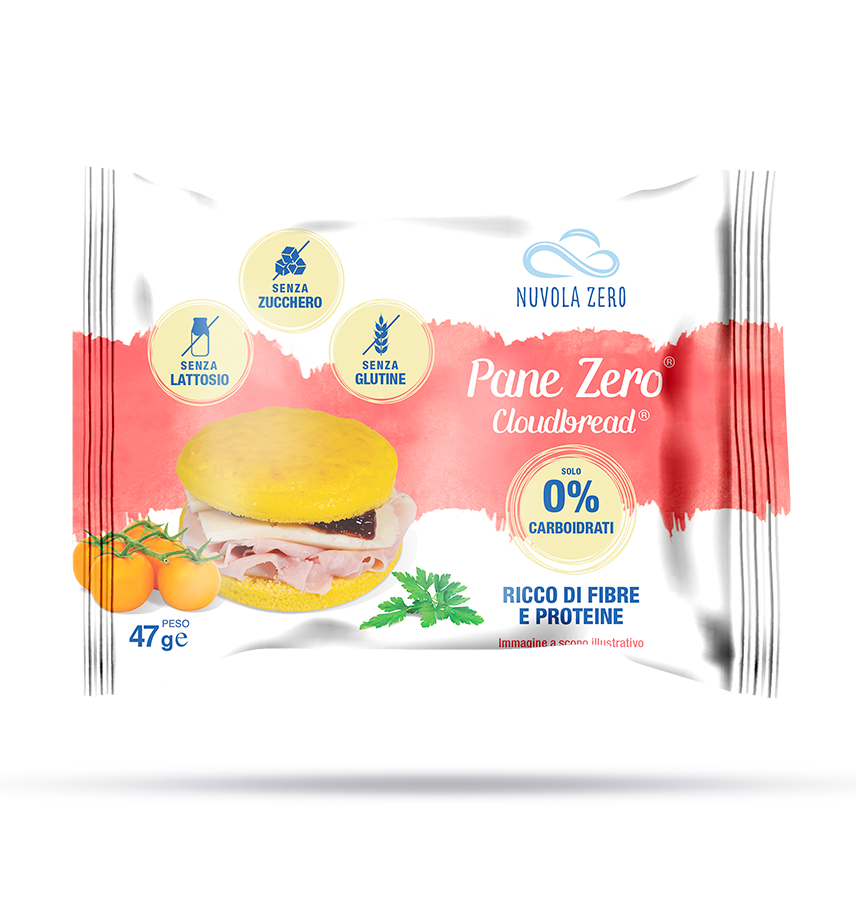 Nuvola Zero is a brand of healthy and balanced food products dedicated to those who have adopted a low-carbohydrate diet by choice or necessity and to those who have eliminated gluten, lactose and yeasts from their diet.
A single answer for many different nutritional needs: Nuvola Zero, a complete line of products ideal for every moment of the day.
Lightness without sacrifices
Our goal? Help you follow a controlled diet without sacrificing taste and practicality.
Light and tasty, our products are designed to make everyday life easier, because they are packaged in practical single portions to always carry with you or to cook in a few moments, as in the case of pizza or piadina preparation.
Nuvola Zero has created for this purpose the first patented recipe with 0% carbohydrates, based on proteins and soluble vegetable fibers, your allies to fight hunger.
Ideal for a breakfast, a snack, a lunch away from home or a tasty dinner, the products of the Zero line satiate for a long time and give you a lot of energy without weighing you down.
The Zero line is full of new products
Dietary
Without carbohydrates and without sugar, suitable both for those who follow a controlled diet and for those who want to eat healthy and feel fit.
Satiating
They contain fibers with high satiating power that slow down digestion without that annoying sense of heaviness after meals.
Tasty
Recipes designed to satisfy the palate, because a controlled diet does not necessarily have to exclude pleasure!
Pocket
You can take them with you wherever you go, so it's easier to grab a snack or eat out to your diet.